121 Resto Bar and Grill BGC Stopover
Saturday, May 14, 2016
Zomato invited me to 121 Resto Bar and Grill for their first ever Zomato Quiz Night. I've been to other
quiz nights
before and I must say it was one fun activity. So when I received the invite, I was stoked and immediately said yes.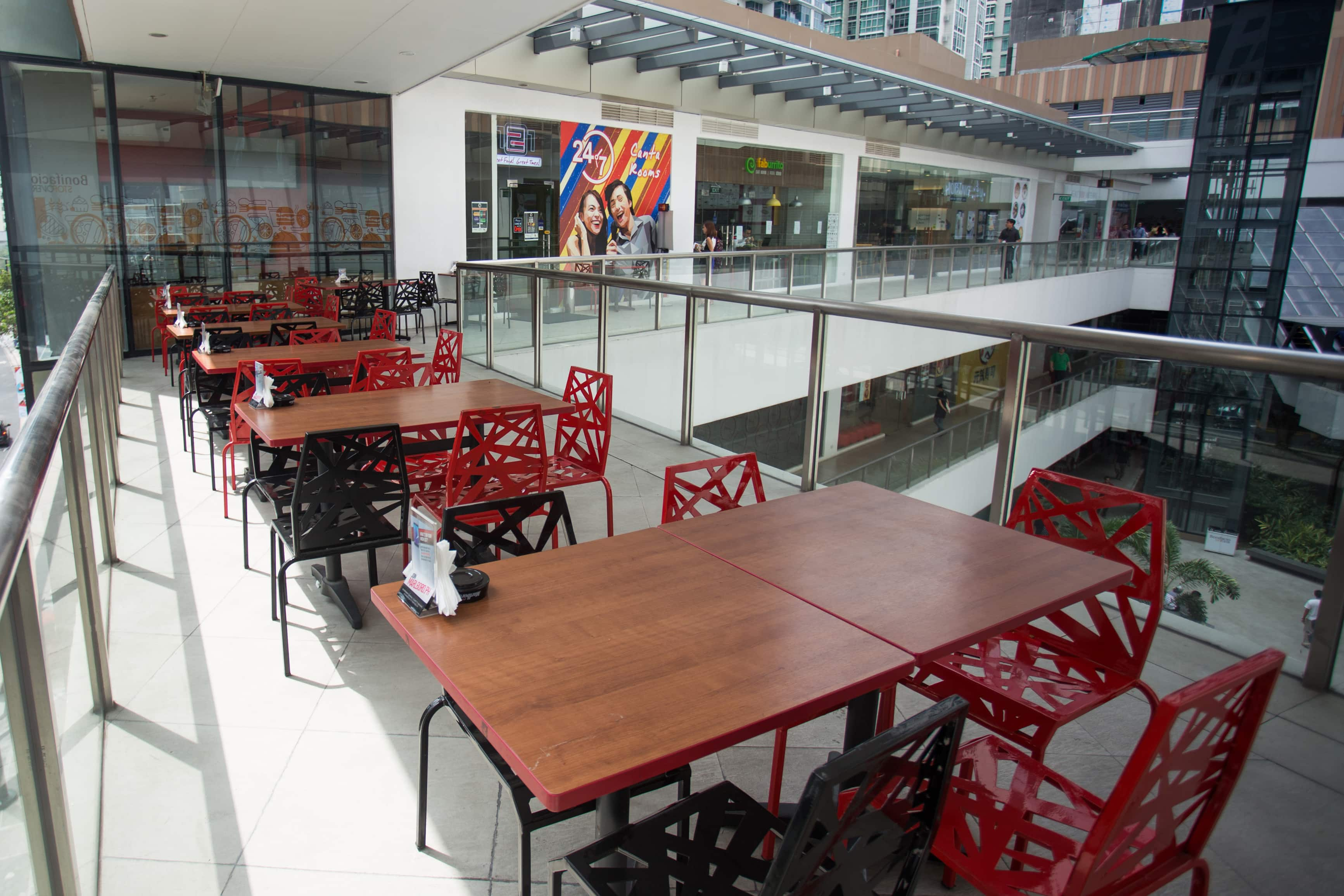 121 Resto Bar and Grill
is known for their "kanta rooms" or rooms where you can sing with friends while enjoying good food. They currently have 5 braches and their newest branch is in the newly renovated Bonifacio Stopover. The BGC branch is a bit small and compact. They have 2 kanta rooms, a common area inside for dining and an al fresco area. 121 Resto Bar and Grill is not a KTV place, but a bar that serves food and drinks. They have themed nights as well in different branches like poetry night, acoustic nights, open mic and of course quiz nights.
121 Retso Bar and Grill warmly welcomed us foodies from Zomato for a night of fun and games. I think there were more than 20 foodies who came and participated in the quiz night. Here are some of the dishes we munched on to get our brains pumping for the quiz night:
121 Scandal
Before the game started, this drink came in first. I was really wondering why they immediately served booze. But once my lips touched the drink and quenched my thirst, there's no stoppin. I had to remind myself of my hyper GI. This drink is similar to a light punch, but we were warned not to take it lightly.
Lumpiang Shanghai (Php199)
Lumpiang shanghai is 121's bestseller. It is the perfect pulutan pick, even for those who does not drink.
Chicken Binakol (Php269)
The soup is a warm welcome to my stomach. I was a bit worried drinking alcohol first without eating. I learned it the hard way and it haunted me eversince. Chicken Binakol is similar to our favorite tinola.
Tuyo fried rice (Php199, for sharing)
This itself is already a meal. The rice was already savory and there are generous bits of tuyo.
Grilled Liempo (Php219)
Another pulutan pick is their Grilled Liempo. The pork belly is tender and yum, and their homemade soy sauce mix goes well with the pork.
Sizzling Beef Salpicao (Php349)
Their Sizzling Beef Salpicao was okay, though I liked my beef salpicao a bit burnt and have lots and lots of garlic. This dish has generous amount of meat and mushroom.
White chocolate cheesecake (Php119)
The dessert came in as a surprise because I didn't expect that a resto bar has cheesecake. Their cheesecake appeared to be the non-baked type and a bit on the gelatinuous side. It may not be the best cheesecake in BGC, but hey, if you are craving for one,no need to go out in the middle of a fun drinking session to satisfy your sweet tooth.
It was one fun experience! Our team won as the best team cheer that night. Unfortunately we didn't win the quiz night. But it was hell fun because all teams had their game face on and the competition was real tough. Thank you Zomato and 121 Resto Bar and Grill for that one fun quiz night!
Where do you usually hang out?
121 Resto Bar and Grill
Third Floor, BGC Stopover Pavillion,
Rizal Drive Corner 31st Street,
Bonifacio Global City, Taguig CityLike their
Facebook page